Tube Bending Products
SCR manufactures products for many different industries - from planes and trains to automobiles.
A variety of elbows and straight tubing is in stock. We offer 45, 90 and 180 degree elbows in aluminized steel and grade 304 stainless steel in sizes up to 3" OD. Call or email to inquire about other sizes or materials.
We recently developed an X exhaust system for Shafer's Classic Reproductions.
Precision and accuracy for your pipe and tube bending applications are guaranteed with our computerized numerical controlled (C.N.C.) benders. This means:
No kinks in the bends
No flat spots
No reduction in the tube diameter in the bends
Perfect fit every time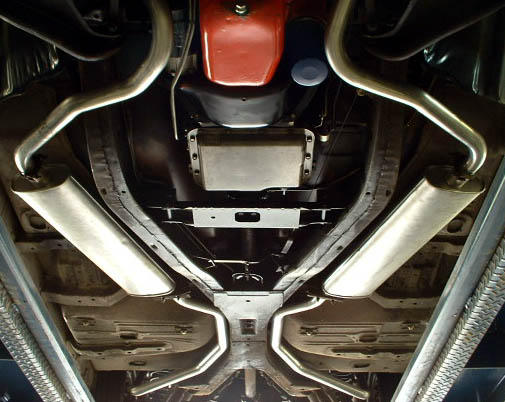 Our Vector Tube Data Center (pictured to the left) insures highly accurate tube measurement, inspection and machine programming. This machine allows us to produce tubes from a sample and to verify tube accuracy.
Our End Finishing capabilities include:
Cutting
Deburring
Flaring
Welding
Expanding
Swaging
Notching
Beading
Flanging
Call, fax or email for more information or fill out our Request a Quote form to request a quote for your next project.